Posting pictures after an event can engage your attendees once they return home, but what about engaging a larger audience—both present and remote—during your event? Here are some sites/apps that make it easier than ever to broadcast events, like major announcements, keynotes, breakout sessions, and panel discussions.

Periscope
(Twitter)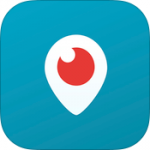 If you're on Twitter then you might have seen or heard of Periscope, an app that connects with Twitter to broadcast live video from from a smartphone, GoPro, or even a drone. Named the Apple App Store's Best App of 2015, Periscope reinvigorated social platforms to focus on live content and even classify it higher in their algorithms. According to their website, Periscope is "the closest thing to teleportation" available.
Audience feedback can be sent to the content creator in real time via comments and heart images, which disappear after a few moments after appearing in the lower, right-hand corner of the video. Moderation of chat spam and abuse is managed by the audience watching each broadcast. Videos can either be saved indefinitely (now the default) or automatically deleted 24 hours hours after broadcast.
How to use Periscope for a speaker session:
Send out a tweet letting people know that you are broadcasting live. (Be sure to use the conference/session topic or location in the title of your broadcast).
Respond to in-app audience questions as they are asked, or write them down and have the speaker answer them at the end of the session.
Facebook Live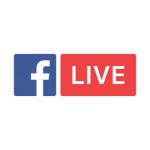 Leave it to Facebook to quickly adopt a social trend and work incredibly hard to outdo other platforms. With Facebook Live, you can broadcast from your phone and your friends can comment and react using Facebook Reactions that slide across your video. Once you go live on Facebook, the platform's algorithm places your video at the top of your friends' news feeds, which can be huge for your live content and page. Once you end your live streaming session the video will be available for playback on the profile page of the account you used to film. You can even "boost" the video after it has been posted to increase views, likes, and comments.
How to get the most out of Facebook Live:
Thank users as they join and try to answer as many comments as possible.
Include as many social-media influencers into your stream as possible (with interviews, Q&A with live viewers, networking session footage, etc.) and tag them.
Use your conference hashtag in the title of the broadcast.
Keep it shorter. Facebook prioritizes live video higher in their news-feed algorithm, so unlike Periscope, many of your viewers probably were not expecting to see your content when they signed on. Keep it short to keep their attention.
Youtube Connect
(Google)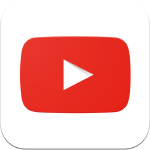 YouTube has been the internet's video giant for years. Owned by Google, it makes sense for them to get in on all the live-broadcasting action. Live broadcasting is definitely not new on YouTube (it's been available to certain users since 2011), but Google has been working to build out increased live streaming functionality for its app to compete with Periscope and others. This app update has not yet been released, but many are counting on it to up the ante for other live streaming apps.
How to increase engagement using YouTube:
Classify your videos into public playlists per conference/event.
You can record for longer periods of time on YouTube and still maintain viewership (unlike Facebook).
Embed the video into your own website.
We've only scratched the surface when it comes to live-streaming products, focusing on the ones we think will get you the highest engagement for your time and energy. There are plenty of other apps out there, though, many of which might be a better fit. Leave a comment and share with us if you use something else that has brought you great results or have additional questions about live streaming.